We enable the future of the electronics industry! Our technology drives the products you use in your everyday lives, including mobile phones, wearables, appliances, automobiles, and more.

Whatever your talents, goals, and ambitions, you'll find your place to excel at Universal. Join our high-tech team and you'll have the opportunity to grow, learn and expand your skills. 
Pick your part and place yourself on an awesome team!
Come work with us and let's BUILD something great together! Browse our spotlight job listings below and APPLY today: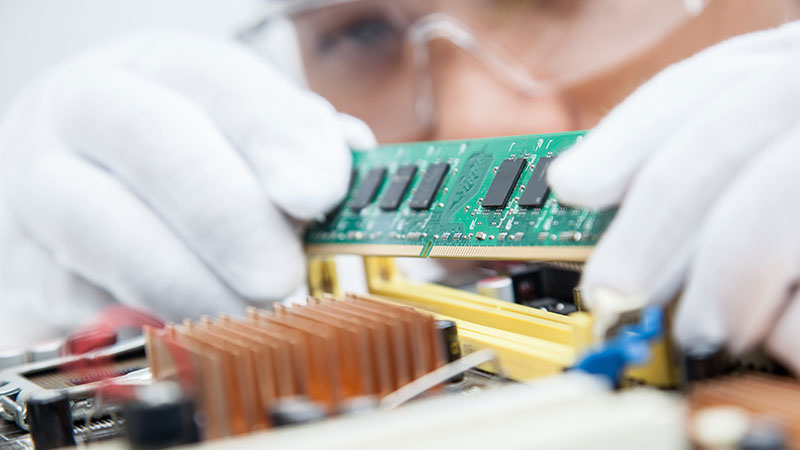 Click for more info, or apply below.
VP of Global Sales Operations (Conklin, NY)
General Manager, U.S. & Canada Customer Operations (Conklin, NY)
Sr. Supplier Quality Manager (Conklin, NY)
Human Resources Generalist I (Conklin, NY)
Lead Electrical Engineer (Conklin, NY)
Electrical Engineer I (Conklin, NY)
Software Engineer IV – Windows (Conklin, NY)
Quality Technician III (Conklin, NY)
Product Trainer/Instructional Designer III (Conklin, NY)
ADDITIONAL EMPLOYMENT LINKS
Want to know what it's like to work here? Read about our employees' perspective on their various career paths and their experiences working and growing on our team.
Will joined the company in 2018. Prior to that, he worked in the technical Talent Acquisition field. He also built an active auto racing team, competing across the North Eastern U.S. He was approached with an opportunity to assist in developing a robust and scalable talent acquisition program and jumped at the chance after discovering the quality of the products and the people that make it happen. In his role, he can immediately see the impact of putting knowledge and skills together and being a part of the relationship-building process by placing the right candidates in the right job where they can thrive and grow. 
Outside work, he enjoys family outings in pursuit of state parks and hiking destinations. He also builds race cars, competes, and coaches drivers in asphalt short-track auto racing competitions…  READ MORE
Aimee joined the company in 2021. She previously worked at a financial institution for eight years and decided it was time for a career change. She was always intrigued by the manufacturing industry, and the move just felt right for her.  Aimee's role as a Customer Order Specialist is to ensure that the customer's needs and specific requirements are fulfilled. She works closely with both sales and manufacturing to track the progress of each customer's order, from order placement to delivery at the customer site, communicating cross-functionally with many different departments, as well as the customer, along the way.   
She loves to spend time with her rescue dogs, cooking, and painting in her free time... READ MORE
Our Tech Improves Lives
Our innovative technologies, improve people's lives and also supports our customers in meeting the current and future technology needs of the world we live in.
By joining Universal, you are becoming a part of a visionary team that's ambitious and committed; that uses its technical excellence to serve the needs of a more connected world.
Innovation is Part of Our DNA
Thanks to the trust we've earned from our customers, and our strong capacity for innovation, we have been growing continuously for more than 100 years.
By joining Universal, you become a part of our strong engineering heritage and our desire to deliver innovative and cutting-edge solutions to solve our customer's problems – and develop some truly unique technologies along the way.
Let U Work for You
We strive to ensure that all our employees have career opportunities and a work environment that's motivating, challenging, and where they feel fulfilled and satisfied.
Joining Universal means participating in an adventure that encompasses all of our talents.
Let's build the future of high-tech together!